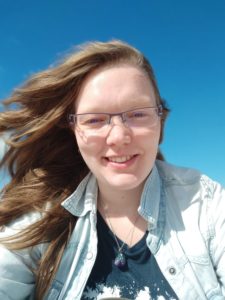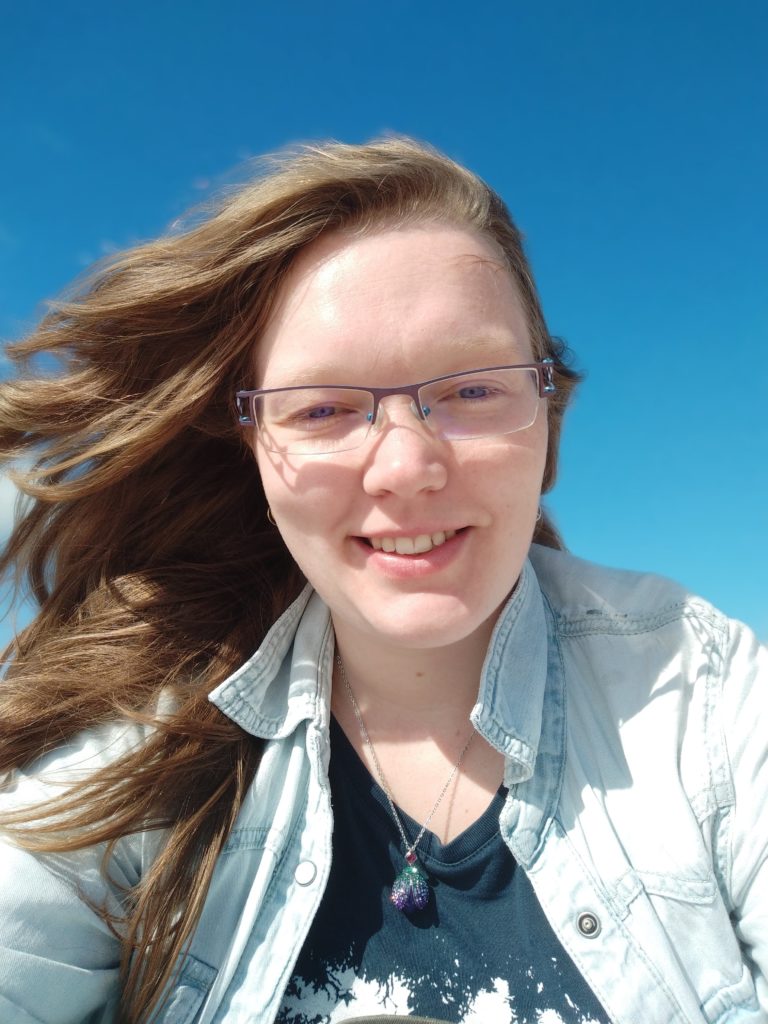 [Eng] My name is Elise Verrier and I am a PhD Student in ecology. I am particularly interested in the theoretical aspects and using a modelling approach to understand them.
I am currently working on the influence of the diversity and spatiotemporal distribution of flowering plants on pollinator foraging strategies. This PhD is under the supervision of Emmanuelle Baudry and Carmen Bessa-Gomes at the University Paris Sud in the Ecology, Systematic and Evolution Lab.
[Fr] Je suis Elise Verrier, doctorante en écologie. Je m'intéresse notamment aux aspects théoriques et j'utilise la modélisation pour les appréhender.
Je travaille actuellement sur l'influence de la diversité et la distribution spatio-temporelle des plantes sur les stratégies d'approvisionnement des pollinisateurs. Ce doctorat se réalise sous la supervision d'Emmanuelle Baudry et de Carmen Bessa Gomes au laboratoire d'écologie, systématique et évolution de l'université Paris Sud.
E-mail (elise.verrier@universite-paris-saclay.fr) – Researchgate – Twitter – Gitlab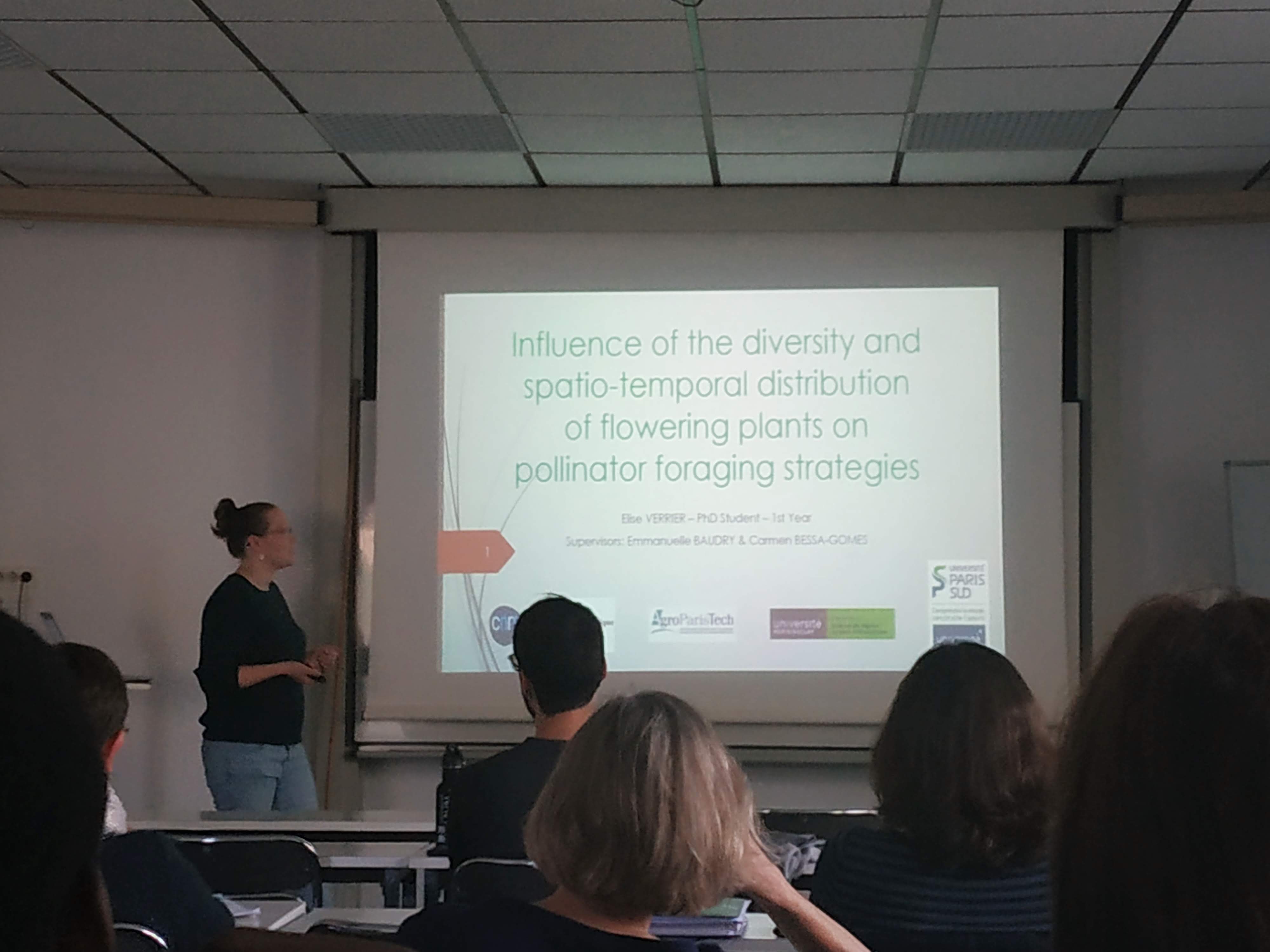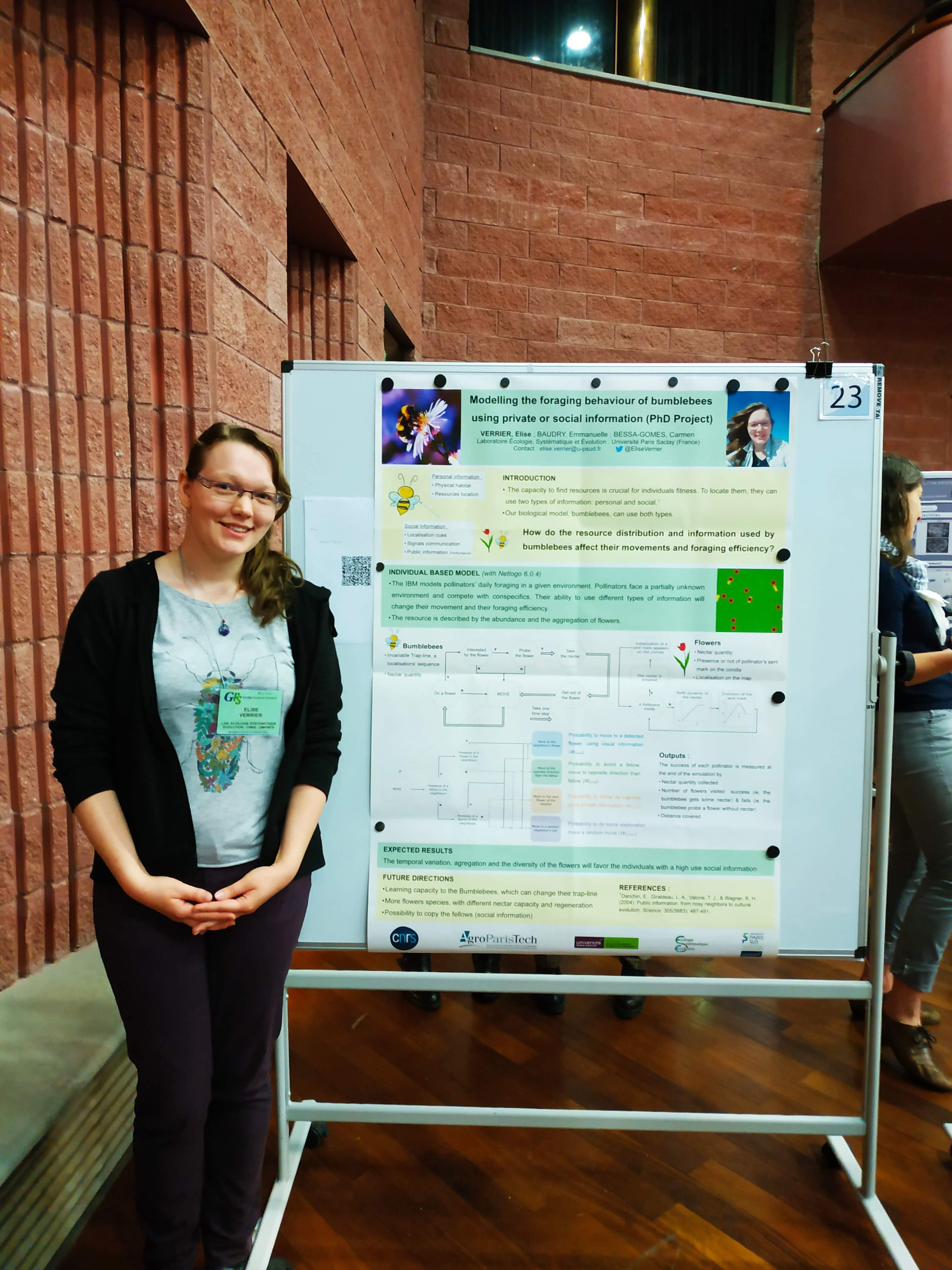 Non-Permanent Day in ESE Lab - 2019
Movement in Ecology - Gordon Research Conference - 2019
PhD Days 2021, Ecoles doctorales SEVE & SDSV & ABIES - 2021